FreeNAS/Installation
From SETV Springfield Technical Wiki
This guide is how to install the FreeNAS OS on the Archive Server.
These are, at first, notes from a VirtualBox test setup, and then confirmed in the production environment.
Install FreeNAS on USB using Win32USB or Unetbootin
Set BiOS to read USB drive FIRST. Keep USB Key forever in the same slot to make things easy.
Getting Started/Downloading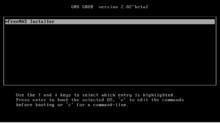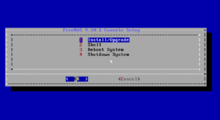 Using either unetbootin, or iso2usb copy the ISO to a bootable flashdrive
Insert flash drive PLUS a secondary flash drive 8GB or higher into the Server (FreeNAS will run off a USB flash drive because the OS does not utilize the drive it runs on.)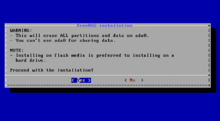 Set BiOS to see USB FIRST
Boot to USB and Follow Instructions
Select FreeNAS Installer (Fig.1)
Select Install/Upgrade (Fig. 2)
Select the USB Drive from the selection screen. (Fig. 3)
YOU MUST SELECT THE RIGHT DRIVE! SELECT THE 8GB/16GB USB FLASH DRIVE!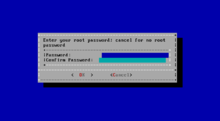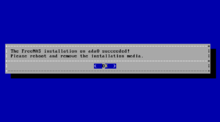 Confirm the Drive you selected (Fig. 4)
Enter in Root Password (Fig. 5)
ENTER IN A REALLY REALLY STRONG PASSWORD!
Let the installation go and follow the rest of the prompts.






Run FreeNAS for the First Time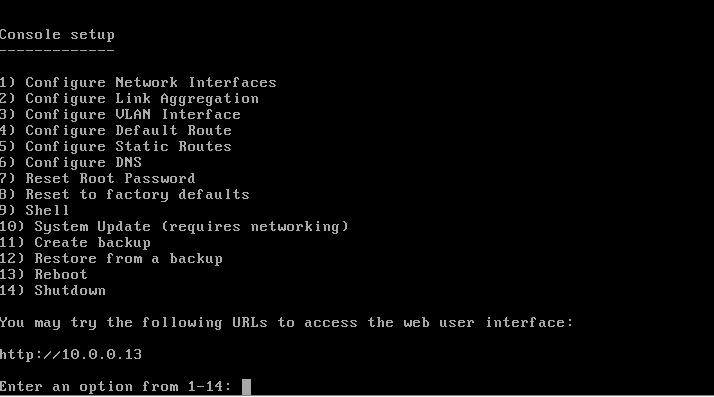 Console Screen
Let everything load and you'll be greeted with the Console Screen.
We have to manually set the IP Address. Our network will probably give you the right IP address to use, but we need to make it static.
Select 1
It will list available network interfaces. The Archive/Nextcloud Server has 2 available network ports. You should find and connect to the eth0 port.
Since we're using eth0, type 1 and hit Enter

Delete Interface: N
Reset network configuration: N
Configure interface for DHCP? N
Configure IPv4? Y
Interface name: eth0
Configure IPv4
After making note of the IP address given at the beginning, reassign it with that same IP address. Set the NetMask to 255.255.255.0 (the same as any regular machine on the network)
Configure DNS
Set up DNS as below:
Logging In for the First Time
If you did everything right, and navigate to the IP Address listed on the console, you should be greeted with the below screen: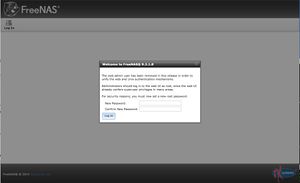 You need to create the root password.
Make it strong, this is the root account, meaning it has God-like control over the computer and is accessible from the internet!
MAKE THE PASSWORD STRONG!
Once you set the password, you'll be taken to the the FreeNAS main screen.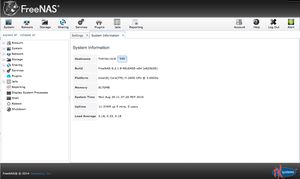 Change the Hostname from freenas.local to SETV-005-CLOUD.ssdcougars.org
Insert steps on adding it to school's domain
Setting Up Archive Drive
https://forums.freenas.org/index.php?threads/simple-example-of-how-to-configure-share-permissions.35276/
Change up Jails when you add a new SSD:
https://forums.freenas.org/index.php?threads/is-it-simple-to-move-my-plugin-jail-to-another-pool.32906/
https://forums.freenas.org/index.php?threads/move-jail-directory.18690/
CITES